Announcements
Let's celebrate! THE CULT ft THOMAS SCHUMACHER
It's time to party!🎉
And the best part is that Pacific students can use the code above for a 20% discount on tickets!
Student Rooms Available – Benowa
Dear students!
There is a large international student house in Benowa offering comfortable accommodation options. The rooms are private and both single students and couples are welcome- subject to availability of rooms.
"COMING TO THE GOLD COAST TO STUDY? BOOK A ROOM TODAY!
International students if you are looking for safe, clean and a home away from home short term accommodation for when you first arrive on the Gold Coast, check out Book Student Rooms (over 18s)
VISIT https://www.bookstudentrooms.com.au/
3 month leases available
1 month leases also available (enquire within)
To book email [email protected] or message
Whatsapp +61 0407 032 026 "
Speaking Club at 3pm today :)
Practise your English speaking this afternoon:
From 3pm to 3:30pm 
Classroom 12 (Campus 1)
FREE
Here is a fun fact for today, in case you need inspiration for a topic ;) :
Octopuses have three hearts!
Fereshte StarterE1 Class is now on Room 2 – Campus 1
Hello dear students from StarterE1,
Fereshte's class will now take place at Campus 1- ROOM 2
(not Room 1 anymore)
Thanks for your undersatanding :)
Happy learning!
August Calendar of Activities! 
In case you haven't already,
Check out our August Calendar of Activities! 


Fun month ahead full of exciting opportunities to explore the best spots around the coast.
Starting from the amazing visit to Coombabah on the 5th! Say hi to Kangaroos and Koalas!
Join us on the 9th of August for a beautiful visit to the Skydeck Point at Q1 Building! 🌇🤩 $12 pp
On the 26th, we are going Whale Watching!! 🎉 🎉
Register at reception until 21st👆🏻
Are your excited?! 🥳 💙
Happy learning in the meantime 🙌🏼📚💪🏼
House of Brews Special Deals!
🎉 Exciting News! Pacific English Study partners with HOUSE OF BREWS! 🍻
Calling all PES students! 🎓 Get ready for an exclusive food and drink deal just for you! 🍕
🍻 EVERY DAY - ALL DAY - $6 BEERS (basics)
🍕 $12 PIZZAS
🍔 $5 SLIDERS
🧀 $15 NACHOS
📌 STUDENT ID REQUIRED 📌
Unlimited items from Monday to Sunday, but this deal is strictly for PES students, not friends. 🙅‍♂️🚫 Show your student ID and indulge in the flavors!
🍽️ Join us at HOUSE OF BREWS, satisfy your cravings, and boost your language skills with tasty treats. 🚀🗣️ Let's make unforgettable memories together! ❤️
Tell your PES buddies and spread the word! 📢✨
Australian Government – Home Affairs – Free Document Translating Service for Student Visa Holders
https://translating.homeaffairs.gov.au/en/about-this-service/
El Camino Restaurant Special offer
Dear students!
Don't miss out on delicious Mexican meal deals at El Camino, Surfers Paradise:
$2 Taco Tuesdays, 10c Wing Wednesdays and Half Priced Fajita Thursdays.
Welcome students! Order your ID Card ;)
Don't forget to order your
Pacific English Study Student ID Card
at reception.
You will get discounts when you show it at
Central Lounge ;)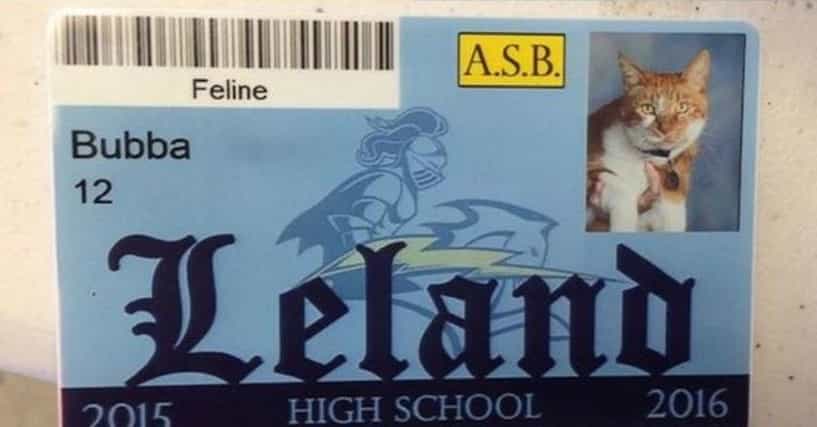 25% off Food + $5 Drinks Central Lounge
 :) We hope you enjoy:
$5 Drinks + 25% Off Food
for ALL Pacific English Study students!
Central Lounge is up the street from Pacific English Study
27 Orchid Avenue Surfers Paradise
Open 7 days per week from 10am till late
PTE Exam Preparation Course – OPEN!
Happy Friday! 🤗
Exciting news to celebrate over the weekend:
Our PTE Exam preparation course is kicking off next week!!We've got four enthusiastic learners starting already, and we're thrilled to announce that it'll have an evening timetable too:
Monday to Thursday: 4:30pm to 9:30pm
Our program covers all sections of the exam, with experienced teachers to guide you 🤩🥳🥳
IELTS Academic Exam Preparation Now Open!
📣 Attention students! 📣
Get ready to open the doors to new opportunities with our IELTS Academic Exam Preparation Course! Whether you're looking to advance your career and education, work, or immigrate, the IELTS is your ticket to success.
Our specially developed course is designed to give you the latest and greatest teaching methods so you can slam dunk your IELTS exam!
With two types of IELTS exams - Academic and General Training - you can choose the one that's right for you. The Academic test is perfect for those who want to study at a university or for professional registration, while the General Training test is ideal for those applying to study below degree level or for work experience.
Our highly qualified IELTS teachers are ready to help you achieve your goals. So, what are you waiting for? Let's get started!
Please, do not use the Fire Escape stairs as a regular mean of access
Dear students,
We kindly ask that you refrain from using the fire escape stairs on our campuses. While they may seem like a convenient shortcut, they pose a significant safety risk to anyone who uses them.
Instead, we encourage you to use the provided elevators or public stairs to get around our campuses safely. We promise that it will be a much more uplifting experience than taking the fire escape stairs ;)
Fire escape stairs should only be used in emergency situations that require immediate evacuation from the building and should not be used as a regular means of access.
If you have any concerns or questions regarding this matter, please do not hesitate to contact us.
Thank you for your cooperation and let's keep our campus safe, one step at a time!
Job Opportunities – Startup
LOOKING FOR CREATIVES
Remuneration will be project-based and / or ongoing, depending on the role
Flexible working hours
Open to all levels of English
Exciting and unique career opportunities are now available for you to work with a Change Consultant for Transformational Facilitators (coaches, mentors, guides) to convert their purpose into profits for social impact. Caitlin used to be part of our lovely teacher's team at Pacific, and is now offering this chance to collaborate with various people:
Photographer for business headshots (once-off project for now)
Videographer to create video snippets from client interviews for social media content (ongoing)
Landing page creator (ongoing)
Social media content creator (canva design) / social media manager (ongoing)
Please note this is a great opportunity to learn along a professional entrepreneur in the early stages of business, so it's vital that the role serves creatives who want more than financial needs.
Sounds amazing? Email Caitlin below:
Email: [email protected]
Make sure you apply before next Tuesday 4th of April so you don't miss out on this amazing opportunity!
Dear students 💗
Please be very careful when renting out accommodation or when buying drinks at clubs
Look out for each other and keep an eye on strangers and scammers
💗 We are here to support you, your safety is our priority and if anyone feels like they need to talk, we are here for you
💗 It's important to remind ourselves of these things when we are away from our home country
💗 You are part of the Pacific family and we are open to anyone who is feeling down
💗 Gold Coast is beautiful, we want to make this experience the best one possible for you
New General English A1 Starter Level Course! Day Time Condensed
Dear students: we have launched a new General English A1 Starter Level Course! 🤩👏
This course is perfect for those who are just beginning their English language journey and want to start learning in a fun and supportive environment.👩‍🎓
The course is available on a condensed schedule, so you can fit it into your busy lifestyle. Here are the class times:⏰
Wednesday: 12:30pm to 4:30pm
Thursday: 7:40am to 4:30pm
Friday: 7:40am to 4:30pm
Did you know that English is the official language of 67 countries? That's a lot of places to practice your language skills!📚🥳
No eating or smoking around House of Brews tables outside
Hi studens!
Please, no eating or smoking around House of Brews tables outside
Please be mindful and respect their outdoor area
There is adesignates smoking area just next to the police station
Thank you!
Instructions for Student Book Activation
NEW BOOKS' ACTIVATION
1. Scratch activation code panel
2. Scan QR Code
3. Enter student email and password – FULL EMAIL, and same password as CLMS
4. Select LEARNER
5. Click NEXT
6. Enter country: AUSTRALIA
7. Click ACCEPT
8. Select START LEARNING
9. Enter TEXTBOOK CODE - please note that the hyphens may not show up
10. Select ACTIVATE
11. Click NEXT
12. Click JOIN A CLASS
13. Enter CLASS CODE
14. Click START LEARNING
Happy studies!
PES Student Zone
Don't forget to
chill, chew, and chat
in the new
PES Student Zone!
Level 2 on Campus 1